Living in Belgium where smoked salmon is not as abundant as in Ireland, I've been getting creative with alternatives. This week, I tried smoked trout, which is significantly cheaper than either salmon or mackerel. Seemingly it's more sustainable than salmon. It's also delicious!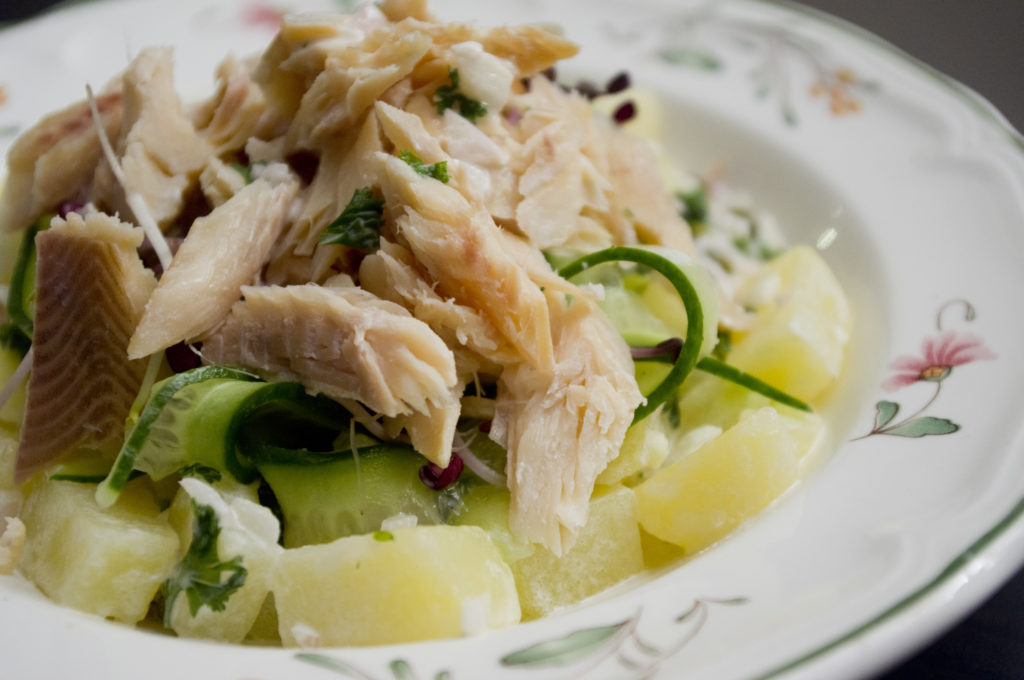 Ingredients
2 smoked trout fillets

3 medium potatoes

1 small red onion, finely sliced

juice from 1/2 lemon

2 tbsp mayonnaise

bunch of fresh parsley, roughly chopped

1/3 cucumber

radish (or any sprouts)

1 tsp agave syrup (optional)

1.5 tbsp capers, drained
Instructions
1
Peel and cube the potatoes. Place in a pot of cold water, bring to the boil and then simmer until cooked.
2
Place onion, parsley, capers, lemon and mayonnaise in a bowl and mix. Taste and add a little agave if it's too bitter.
3
Cool potatoes once cooked and mix with mayonnaise.
4
To serve, place potato in bowl, top with cucumber and sprouts and flake trout. Pour any leftover sauce over the top and enjoy!