Recently a couple of films about food were recommended to me by my tutors. The first was 'The Discreet Charm of the Bourgeoisie' by Luis Buñuel.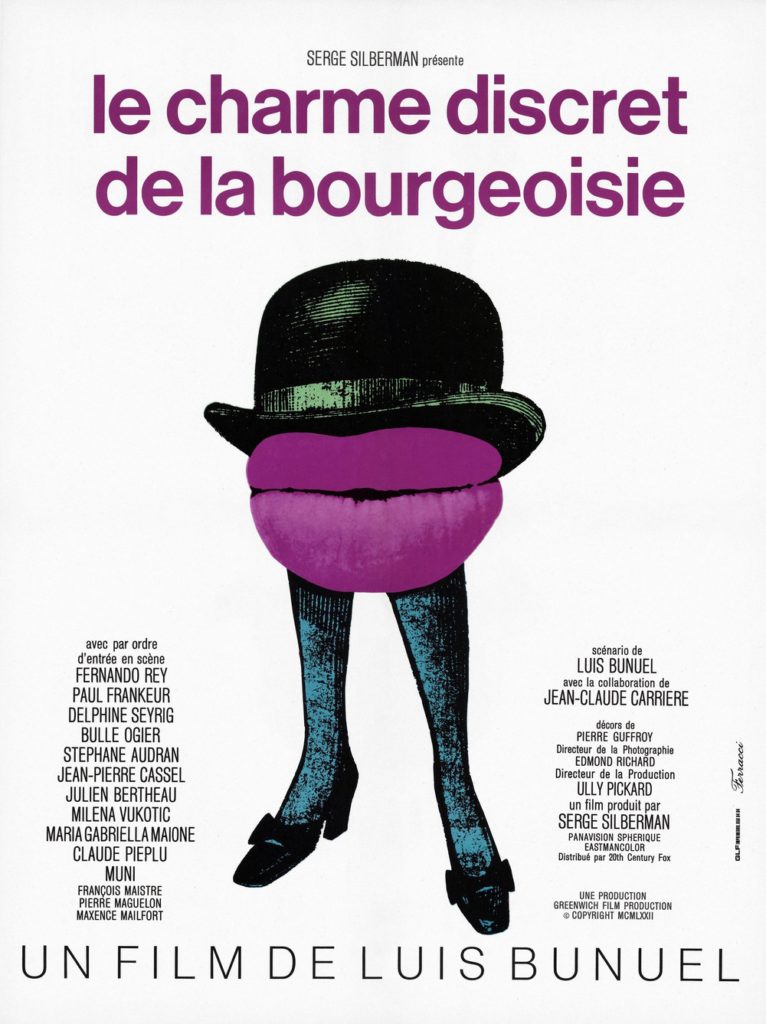 It's widely regarded as something of a surrealist masterpiece. The plot is centred around a group of well-to-do socialites who keep attempting to meet for dinner parties. It seems some strange occurrence always seems to thwart their attempts as the film weaves in and out of dreams and reality.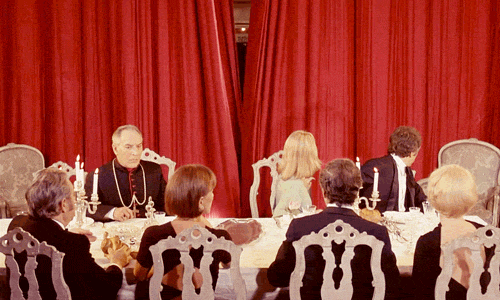 Throughout the film there are elements of societal norms when it comes to dinner etiquette. The guests seem to be trying to impress each other by being the most sophisticated. In our Sociology of Food class in college, we learn about such rules that society imposes upon us. When those rules began to emerge it was a way of distinguishing between the social classes. Higher social classes learned about etiquette in detail and could demonstrate their social status by their table manners effectively.
When you think about it, some societal norms we've adopted do seem rather surreal. There are a lot of learned rules when it comes to food!
—
The second film was recommended to me by my tutor for Art Direction, Bénédicte, to guide me with my food photography. She wanted me to tell more of a story with my setting and photography. The film 'Babette's Feast' is full of stunning shots of extravagant French food and the entire plot is centred around a dinner party.
The film is set in a rural Danish town and sees a refugee arrive from the French civil war. Babette is her name and she offers to work unpaid for two devoutly religious sisters in exchange for accommodation.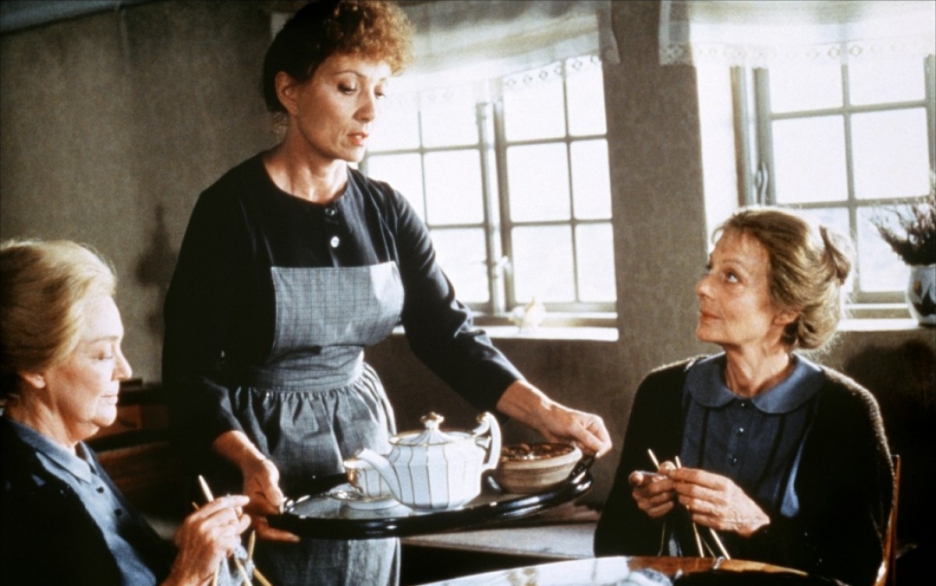 As events unfold, Babette finds herself in the position to be able to offer something back; a French feast for the sisters and parishioners. A huge amount of love and preparation go into the meal, yet it receives a very peculiar reception from the guests. It's a charming film and it gave me a lot of visual references to apply to my project. There's a special atmosphere and a lot of candlelight which I tried to recreate with my shots. Below is a shot of mine inspired by the film…